Unique is the completely indoor PLAZA belonging to our catering facilities. One is always dry and comfortably inside while one has the impression of being outside in a south European sphere with olive trees and palm trees. Many activities like the craft work club, the theatre with Otto, Izzi, Elle and Wollie or play back shows take place here.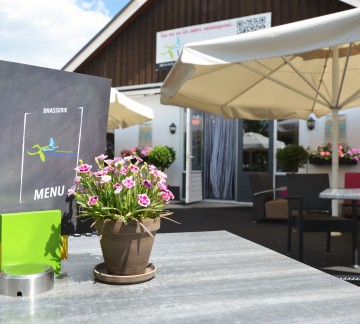 Enter our Brasserie for the best coffee and coffee specials, lunch or dinner. On the small but carefully assembled menu you will definitely find something to your liking. Children can choose a Wollie menu where they can take the plate afterwards.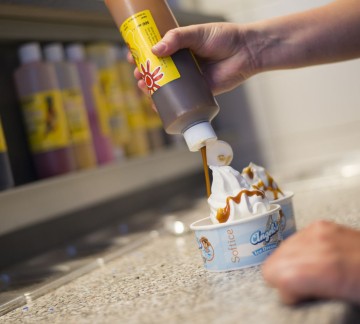 In the cozy and modern cafeteria there is a choice for everyone. Apart from various snacks and delicious fries, there are sandwiches and ice creams or various types of milkshakes. Do you opt for a Mexican sandwich or are you going for a Sunday caramel? You can eat this in the Cafeteria, the Plaza or take it to your own place.

For the current opening hours inside and outside the school holidays, check the cable newspaper and opening hours at the entrance.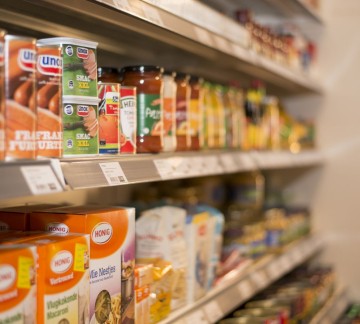 Every morning, the Plaza fills with the delicious smell of freshly baked bread from the Minishop. To make sure that the sandwiches of your choice are available, you can place your order through the bread service on our website. Make your breakfast perfect with a bottle of freshly squeezed orange juice. In addition, there are also small daily groceries such as breakfast products, soft drinks, treats and various camping items. There is also a small assortment of region products. Make fresh pancakes with scrambled eggs and freshly made jam. These local products can also be bought in a gift box as a souvenir for home ..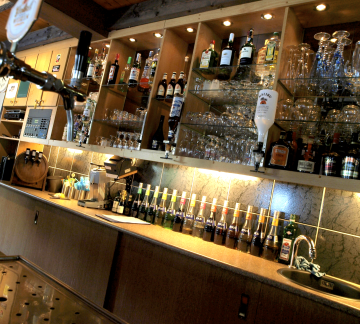 Seeking comfort or a talk? Visit our catering facility. Enjoy a beer, a glass of wine, a lovely cappuccino or have a simple meal. Is it cold outside, the fire will be burning inside. Comfortably relaxed with a steaming hot chocolate you'll get warm again.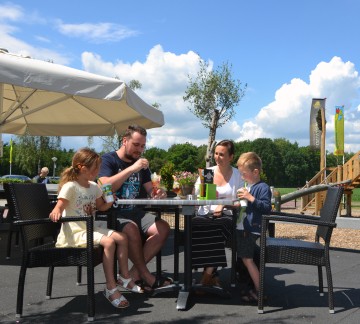 The modern terrace with a nice playground for the children is located in the afternoon and evening sun. On the terrace you can enjoy a delicious lunch or dinner with of course a good glass of wine or a nice cold beer!