Overijssels Vechtdal

This holiday region is characterized by the River Vecht, which flows from Germany into Hardenberg on its way to Zwolle where it ends. In the surrounding area there are theme parks, castles, museums, zoo's and many other excursions possible. A day to Germany can not be missed. Due to its surroundings, camping 't Rheezerwold is very suitable for family holidays, as well as for young and / or active seniors.
Boswachterij Hardenberg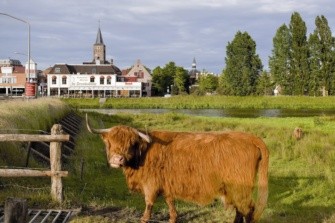 Boswachterij Hardenberg is located north of the Vecht, just west of the village of Hardenberg. The forestry, over 1,000 hectares, is owned and managed by the National Forestry. A trip through the woods on one of the many horse riding, cycling and hiking trails guarantees special encounters. You can encounter raven and birds of prey. In the middle of the forest there is a recreation pool De Oldemeyer, a wonderful place to swim or just laze.
Het Engelandsche Bos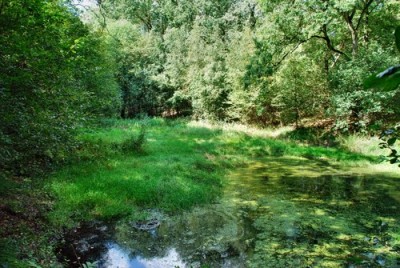 England is a village in the municipality of Hardenberg in the Dutch province of Overijssel. The hamlet is located north of the town of Hardenberg, near the hamlet of Ane. The name England comes from pasture, and this name is in the environment mainly known as a small forest, called the Engelandsche Bosch, just north of the N34. The area is very varied. Forest, flowery meadows, sand dunes and a largely superficial Vechtarm or walk along the Overijsselse Vecht that came apart when the Vecht was partially channeled.
Vloeivelden de Krim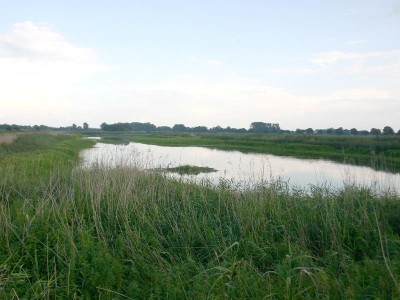 In the city southeast of Hardenberg De Krim is a particularly interesting place for birds: de Vloeivelden De Krim. In 1990, the area became even more attractive for bird species, several rare extinct species such as the black-necked dwarf, river tern, gull-gull, knotted, owl, gull and bluethroat.