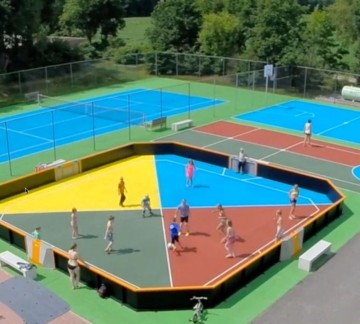 Well-known in America and with growing interest in the Netherlands, the sport is called basketball. At the campsite we have a small basketball court with 2 baskets. Here can you practice and improve your skills alone, or with friends.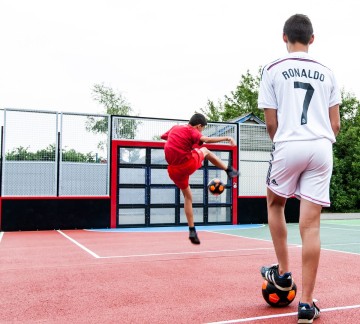 The Sutu is an interactive football wall. The wall has 16 compartment surrounded by LED lights that respond when the box is touched by a ball. At each game there is a variation that makes the Sutu suitable for improving the player's ball and shooting skills. With a button the players can choose from a variety of games. Because the Sutu is online, new games are being added.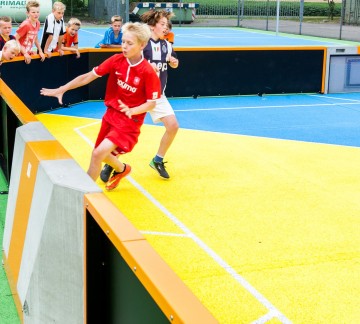 The Toro is a colorful and multifunctional sports field where traditional goals are replaced by interactive panels.
The field contains 4 interactive goals and a game console. The goals have led lights that respond when the target is hit. The players are challenged to play other game forms. Because the Tro is online, new games are being added.

Are you interested in playing a team sport? Use our Jeu de boules court. In April 2009 we finished 3 courts suitable for contests and ever since this typical French game has been played enthusiastically.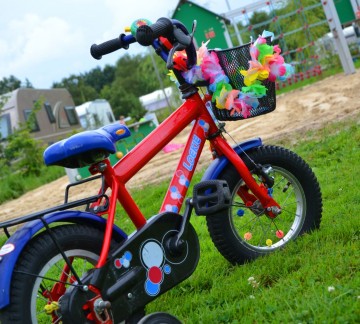 At campingsite 't Rheezerwold we offer many play and sports facilities. We offer a big (soccer) sports field where many other activities are organised as well(team contest, water football, belly sliding etc) a volley ball field and several table tennis tables.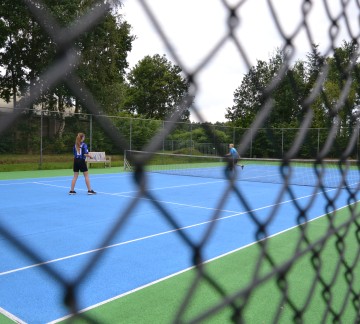 At our camping site we have one all-weather tennis courts which is well used, partly because they are free to use. To play a game of tennis you do need to collect the key at reception to enter the court. It's also possible to book a certain time.(tip: bring your own racket and balls)