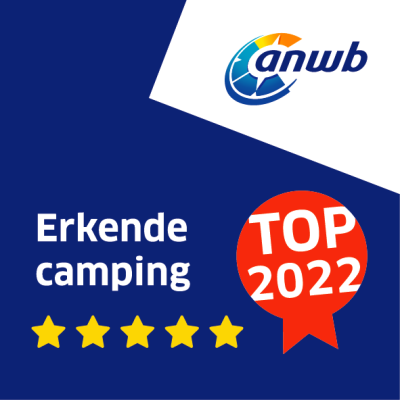 In 2022, Holiday Park 't Rheezerwold is an ANWB Top campsite! This means that they have achieved a 5 star rating: the highest possible achievable! We are very proud of this review.

'ANWB Best Camping' becomes 'ANWB Top Camping'
ANWB Top campsite is the successor to the name Best Camping, a name that was used together with the German ADAC. Because ANWB and ADAC each have their own inspections since 2016, the joint name Best Camping is no longer used. Campsites with the maximum 5-star rating are from 2017 ANWB Top campsite. In the years below, 't Rheezerwold also achieved this review:
2013 | 2014 | 2015 | 2016 | 2017 | 2018 | 2019 | 2020 | 2021 | 2022
Do you want to book for a period longer than 3 weeks? Contact in that case the camping itself directly by phone or email.