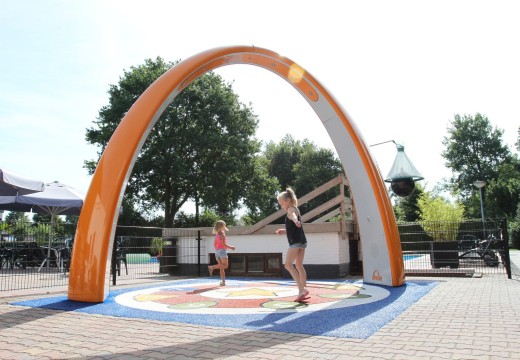 Interactive Play arch Sona
The Sona is a play arch that guarantees fun. It is a unique play device, which uses a camera that converts motion on the playing floor into sound. Players can choose their favorite game on the Sona using a button. With one single press on the button you can choose a game. The players have to remember a code or take a fast course. It's fun for all ages. Everybody, boys, girls, teens and adults love to play Sona.
360°
Back to facilities
Discover more facilities
"All facilities for a perfect holiday"
Do you want to book for a period longer than 3 weeks? Contact in that case the camping itself directly by phone or email.