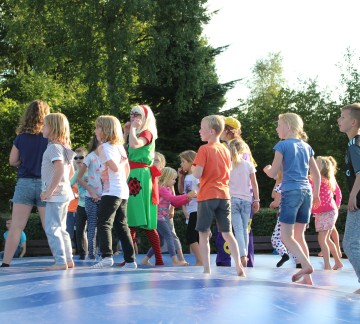 Jump higher and higher in the sky. Jump as high as you can on the big airtrampoline. Jump here alone or with your friends. The airtrampoline is big enough for you and your friends.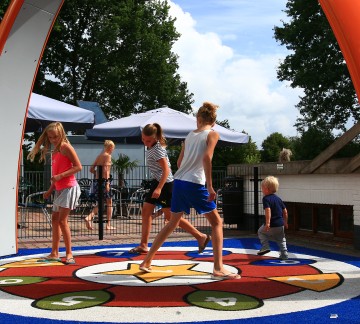 The Sona is a play arch that guarantees fun. It is a unique play device, which uses a camera that converts motion on the playing floor into sound. Players can choose their favorite game on the Sona using a button. With one single press on the button you can choose a game. The players have to remember a code or take a fast course. It's fun for all ages. Everybody, boys, girls, teens and adults love to play Sona.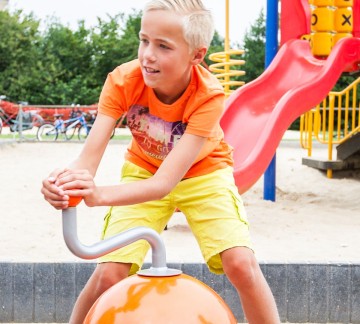 Take care of the music by turning the sling. The Musicball plays happy children's songs that are also known from the music theater and the musicals. This small interactive element is intended for the toddlers and stimulates the movement. For parents and grandparents it is a true moment of enjoyment.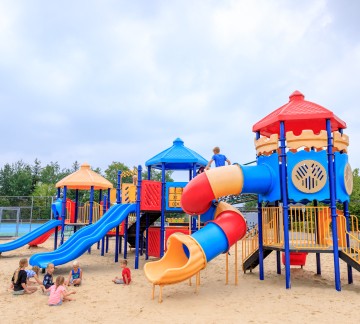 Several playgrounds are scattered at the campingsite. Exciting climbing equipment and smaller sandboxes with water pumps make sure the kids have fun for hours on end.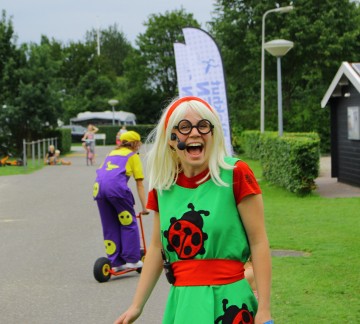 There is a lot to do at campsite 't Rheezerwold. Crafts, theaters, bingo's, an a lot more. The animationteam provides a wide and varied program. Are you already curious?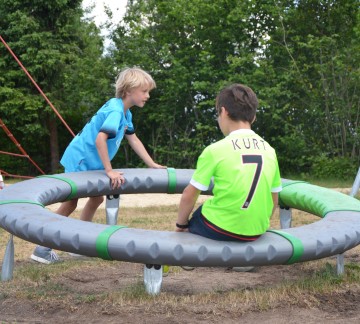 Use your strength and keep in balance! You can try out the possibilities, but only with another child is the Supernova really fun.
children move the large, tilted ring itself - for a slow or quick ride while standing, sitting or lying. The playing possibilities are huge!